We Don't Settle appoints four new members to its Board of Directors
Following the successful launch as an independent organisation in April 2022, We Don't Settle is appointing four new members to its Board of Directors. The organisation reinforces its commitment to broadening its skills and experience while governing the organisation at a seminal time in its history and development.
We Don't Settle are thrilled to welcome the newly appointed members and bring new voices to influence and shape the organisation's next era. Joining the small but mighty Board of Directors, they will endeavour to be utterly committed to young people's self-expression and share their experience, networks, and ideas to help progress, challenge and champion the organisation.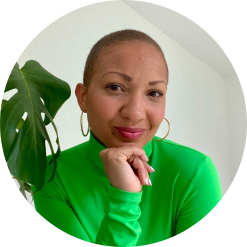 Rachel is an experienced learning curator from Tate. She is a cultural leader building community through art, ideas and public programming. Guided by equity, liberation and social justice, she works toward a future where everyone, particularly young people minoritised by systems in society, can see themselves reflected in art around them – in our local communities, public spaces, museums and galleries.
"It's an honour to be joining the We Don't Settle family at this pivotal point in the journey. Young people are the future of our arts, culture and heritage, and empowering young people not to settle and to lead – particularly those minoritised by systems in society – is urgent and vital. I'm looking forward to seeing what we build and build on together from here."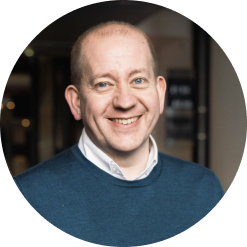 CHRIS SUDWORTH - Co-Chair
Chris Sudworth is Director of Artistic Programme at Birmingham Hippodrome, where he has worked since 2017. He leads on stage programming, produced work, commissioning and artist development activity; and oversees access, Learning & Participation. Previously, Chris was Executive Director of The Old Rep Birmingham, and the first Creative Director of The Core at Corby Cube: opening and establishing a venue with young people and communities at its heart, developing new work and partnerships nationally and internationally. Prior to that, he was a freelance director and producer, led a national young people's leadership programme for Arts Council England and convened an international youth leadership summit for Contacting The World Festival. Chris is a member of the More Than a Moment core working group, championing a more equitable arts and culture sector in the West Midlands and beyond.
"I'm proud and delighted to join We Don't Settle as Co-Chair, alongside Rachel Noel. I've enjoyed collaborating with Anisa, the Beatfreeks family and the brilliant young people of Birmingham on many projects and in many ways since I came to the city in 2015 and I've admired the bold initial programmes of We Don't Settle over the last couple of years. I can't wait to get started and to support Andreea and the team with these exciting next steps for this vibrant new organisation."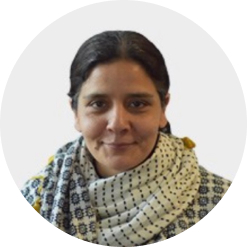 SHAID PARVEEN - Board Director
Shaid is a qualified solicitor who has extensive experience working in both the private and public sector, prior to moving into Higher Education, teaching law on undergraduate and postgraduate courses in Aston University.. She is passionate about empowering young people and has combined the disciplines of the Art and the Law to provide young people with a voice, as she led on organising a spoken word competition through REACH, with the winner securing work experience with an international law firm.
"I am delighted to be appointed as a board member for "We Don't Settle." I believe that by empowering young people with the voice of heritage through the arts, research, and governance, will truly enable them to gain knowledge of the past, to understand the present, so they can determine their own future. It is exciting to be a part of such change."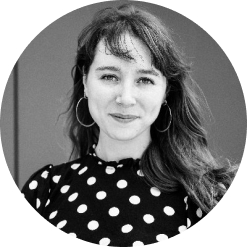 Georgia Haseldine - Board Director
Georgia is an artist, researcher and public engagement practitioner. She is currently Curator of the V&A East Storehouse (opening 2024), a radically reinvented collections store that will offer visitors unprecedented access to the V&A's collection of art, design and performance as well as offer a behind-the-scenes encounter with the museum, its services and activities.
"The UK arts and heritage sector needs We Don't Settle now more than ever. As society comes to terms with the racist, classist and ableist ideologies which underpin our heritage spaces, young people need to be front and centre guiding their transformation. We Don't Settle has been successfully leveraging space and power for younger people minoritised by society to be heard in Birmingham and the Black Country. I am so excited to being working with project participants, staff and board to ensure their powerful voice will now have national reach."
Having been on the board since its original inception as Beatfreeks Arts in 2013, Anisa Morridadi is delighted to welcome new leadership and voices to the board as well as a new Co-Chair model. The Co-Chairs Rachel Noel and Chris Sudworth will replace Anisa to take We Don't Settle forward into a new three year term. Anisa will continue to support the mission of the organisation and its new leadership in her role as Founder.
"I'm so proud to announce this stellar lineup of new Directors for the We Don't Settle board who represent our ambitious plan for the organisation. Their rich talents and experiences will bolster our skills and perspectives as we set off on an independent journey after our successful launch out of Beatfreeks into our own company and have made the bold decision to not re-apply for the National Portfolio of Arts Council England for the next round. At a time which calls for novel governing approaches, I'm really pleased to announce a new Co-Chair model uniting Rachel Noel and Chris Sudworth behind the mission of We Don't Settle. I look forward to supporting them to integrate the board, management and team behind the next strategic plan before I end my official tenure with the organisation as Chair. I would also like to thank the formidable Helga Henry, who will be stepping off the board after 4 years of service, for her wisdom and ongoing care. It's an honour as a Founder to be in this position and I'm encouraged by this successful round of recruitment for a bright future for the organisation."
We Don't Settle and its team is based in Birmingham, led by Andreea Chelaru, General Manager, who reports into the Board of Directors. You can find out more about the organisation at www.wedontsettle.com. Find the team at their new office from the start of September 2022, The Coffin Works, Birmingham B3 1JP.
For press enquiries, images and interview requests contact Ruth at ruth@wedontsettle.com 

Celebrating black histories in Ladywood – free audio tour launches Last night saw the launch of a brand-new black history audio tour of Ladywood at
READ MORE

Well hello there, It's been a while since I sat to write one of these company updates. At one point it was a regular practice
READ MORE